2024 Spouse Program
Each year we craft a rich program for your spouse or significant other that showcases the very best of what the beautiful location and resort have to offer. In addition to fabulous recreation, spouses are invited to receptions and dinners, as well as activities designed just for them. Space is limited, so register yourself and your spouse, or contact Miriam Adams at (203) 644-1734 to secure your place.
9:00 - 10:00 AM
Breakfast
10:00 AM - 12:00 PM
Relax & Restore
Welcome to Laguna Niguel, where it's impossible to be stressed! With serene sound instruments and a stunning coastal view, this guided meditation will calm your mind and raise your energy.

1:30 - 5:15 PM
Experiences
► Whale Watching
► E-Bike Tour of Laguna Niguel
► Hiking Strands Beach
► Sushi & Sake Class
5:30 - 7:00 PM
Sunset Reception
9:00 AM - 3:00 PM
A Day in Laguna: Art Tour, Lunch & Shopping
Immerse yourself in the artistic colony of Laguna Beach! Our walking tour begins at the famous Sawdust Festival and takes us through more than 200 pieces of public art as we head towards Crescent Bay Park – where you'll find stunning oceanfront architecture and the most dramatic overlook in town. We'll enjoy a delicious coastal lunch at Las Brisas, and those who aren't ready to return to the hotel can join our Spouse Director for some shopping in Laguna's downtown village.

6:00 - 10:00 PM
Reception & Dinner
9:00 - 10:00 AM
Books & Bubbles
Join the 7th annual Senior Living 100 Spouse Book Club as we sip mimosas and discuss "The Wishing Game" – an absorbing and whimsical novel by Meg Shaffer.

About "The Wishing Game"
Years ago, a reclusive mega-bestselling children's author quit writing under mysterious circumstances. Suddenly he resurfaces with a brand-new book and a one-of-a-kind competition, offering a prize that will change the winner's life.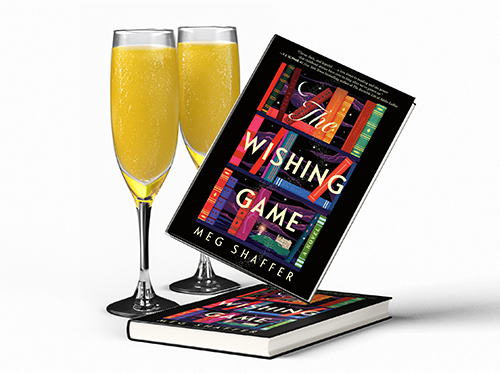 10:00 AM - 2:00 PM
Poolside Cabanas
Unwind in a private poolside cabana while soaking up the sun and scenic views.

2:15 - 5:45 PM
Experiences
► Sailing Regatta
► Pickleball Clinic
► The Ritz-Carlton Spa
► Kitchen Showdown
6:30 - 9:00 PM
Reception & Dinner
7:30 - 9:00 AM
Farewell Breakfast