2023 Program
Galvanize your strategic thinking with Senior Living 100's entirely original and deeply researched program - designed exclusively for trailblazing CEOs.
The 2024 program will be announced in the Fall.
7:45 AM - 1:30 PM
Excursions
► Off-Shore Fishing
► NGALA Wildlife Preserve
► Sunday at the Pool
​​​​​​​► Hitting the Clubs 101
2:30 - 5:30 PM ▢ Workforce & Culture Deep Dive
Strategic Solutions to the Workforce Challenge
Our opening day will deliver novel, actionable ideas for CEOs to drive significant and long-lasting improvement in the senior living workforce.
2:30 - 3:00 PM
ReCulturing Keynote
Melissa Daimler's modern definition of culture is more of a verb than a noun. Culture is not something we have, but rather something we do, and her powerful ReCulturing framework will show how senior living leaders can directly drive strong culture - and ultimately long-term hiring and retention success - through three key elements:
▢ Understanding the behaviors expected throughout your organization.
▢ Identifying the systems that help sustain those behaviors.
▢ Shaping practices that integrate "why you work" and "how you do it" into the employee experience.
You'll hear real-life stories of what has and hasn't worked at influential companies, including Melissa's own past experiences at Adobe, Twitter, and WeWork.
►

Melissa Daimler, Chief Learning Officer, Udemy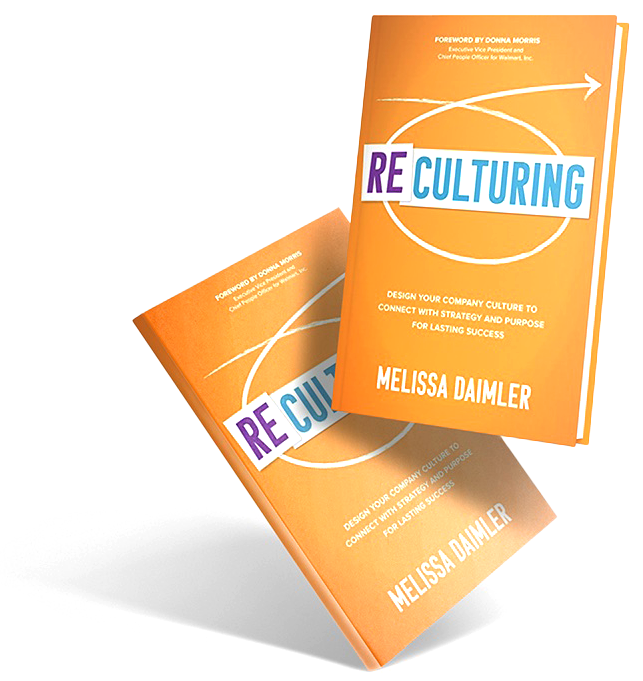 Attendees will take home a complimentary copy of Melissa's book on ReCulturing.
3:00 - 3:45 PM
Workforce Moonshot: Go Big or Go Home
Top executives outside of senior living will share how other industries are bringing to bear workforce innovation - and which bold, inventive solutions can be applied to senior living.
►

Joe Terry, CEO, Culture Partners (Moderator)
►

Chris Demuth, SVP People, Neiman Marcus Group
►

Eric Leef, EVP & CHRO, Hertz
3:45 - 4:45 PM
Workforce Roundtables
In small groups, executives will share their learnings across leadership, culture and workforce and discuss how to apply them to senior living.
►

Kristi Eitel, Director, Talent and Organization Development, UKG (Moderator)
►

Carlos Hernandez, Organizational Development Consultant, UKG (Moderator)
4:50 - 5:25 PM
Using Social Media to Recruit the Next Generation Workforce into Senior Living
What will it take to attract 50% more of today's teenagers to want a job or career in senior living? Drawing from senior living, post acute care and other industries, we will isolate the important elements to bring this to fruition: elevated messaging that resonates with today's youth; strategies for social media, job fairs, teacher relationships and other means; integrating communities with extra-curricular activities; establishing volunteer and internship programs; and driving jobs upon high school graduation.
►

David Ellis, President & Founder, Lincoln Healthcare Leadership
►

Nathan Jones, Founder, Dash Media
►

Dean Palomboro, Executive Director, Jennings Center for Older Adults
5:30 - 7:00 PM
Kickoff Social
8:00 - 8:30 AM ▢ General Session
Bild

ing a Brighter Future for Senior Living
Traci Bild will offer her birds-eye view of the senior living landscape, helping us understand where we are at today so we can identify opportunities worth pursuing for a better tomorrow.
►

Traci Bild, Chief Visionary Officer, Bild & Co.
8:30 - 9:20 AM ▢ General Session
Bold Initiatives to Grow
Our panel of C-suite leaders will share how they intend to grow their business in the future and the initiatives they are putting into place now to build the right capabilities for success.
►

Jeanette Flom, Managing Director, Senior Living 100 (Moderator)
►

Jodi Guffee, Owner/COO, Radiant Senior Living
►

John Hartmayer, COO, Benchmark Senior Living
►

Jon-Paul Venoit, CEO, Masonicare
9:20 - 10:20 AM ▢ General Session
Developing a Strategy for the Middle Market
What does it take to make middle-market work? This three-part analysis will include insights into the demographics of the middle-market; a comprehensive blueprint for a viable AL/IL model; and a case study of one operator's journey into the economics of this model.
►

Tim Craig, SVP, Senior Living 100 (Moderator)
►

Sharon Brooks, Chief Marketing Officer, 2Life Communities
►

Matt Thornhill, Founder, Openly Gray
10:20 - 11:05 AM
Networking Break
11:05 AM - 12:15 PM ▢ General Session
Innovators, Disruptors & Pioneers
Investors know that demographics favor senior living in the long run. So they're funding scores of nascent new models in an effort to incubate the next big breakthrough. We've identified six that we believe are among the most promising and disruptive innovations in a generation.
Camp Margaritaville
This affordable "RV resort" model attracts active adults by infusing the Jimmy Buffet lifestyle into senior living.
►

Jim Wiseman, President, Margaritaville Development
Naborforce
Light support for older adults that bridges the gap between full independence and private duty care and prolongs autonomy.
►

Paige Wilson, Founder & CEO
Live Give Play
A new development of affordable, sustainable, 55+ apartments in pedestrian-friendly college towns that focus on wellness and purpose.
►

David Fox, Founder & CEO
Bella Groves
This tiered dementia care membership model provides education and support for family caregivers, as well as residential care.
►

James Lee, CEO & Co-Founder
Elevate Senior Living
Turn-key middle market communities focused on a flexible neighborhood model for memory care and assisted living.
►

Joe Jasmon, CEO & Managing Partner, American Healthcare Management Group
Bezos Academy
Tuition-free, year-round, Montessori-inspired preschool for low-income families situated on senior living campuses, connecting residents to the surrounding community and providing potential employee benefits that aid recruitment and retention.
►

Mike George, President, Bezos Academy
►

Kevin Anderson, President & CEO, Wesley Homes
1:25 - 2:45 PM ▢ Concurrent Sessions
Operational Optimization: A Tech & Innovation Showcase
We've scoured the field to showcase standout applications and technologies which address critical productivity gaps. Each of these dozen examples represents inventive ways to simplify processes, streamline operations, free up resources and ultimately grow margin.
Hucu.ai
Patient-centered messaging that reduces staff burnout and provides real-time patient risk stratification.
Asif Khan, Co-Founder & CEO, Hucu.ai
Mark Dubovick, Health Services Administrator, Kendal, Admiral at the Lake
Serviam Care Network
The only technology platform and network services to operationalize value-based care for the senior living industry.
Kelly Keefe, VP Stakeholder Success, Serviam Care Network
Alan Fairbanks, EVP Operations, Bickford Senior Living
---
Constant Therapy Health
Digitized speech and cognitive therapy driven by machine learning and AI that improves retention and efficiency of clinical staff by up to 30%, while increasing overall revenue.
Veera Anantha, Co-Founder & CEO, Constant Therapy Health
Richard Wedig, Executive Director - Planning & Development, Promed Management
Sage
Operating system that eliminates the traditional nurse call by connecting residents directly to caregivers, and uses data analysis to improve care and workforce management.
Raj Mehra, CEO & Co-Founder, Sage
Lindsey Daugherty, VP Operations, Bridge Senior Living
---
Inspiren
Leveraging machine vision, AI, advanced sensors and edge computing to prevent falls, optimize operational efficiency and maximize revenue.
Michael Wang, Founder & CEO, Inspiren
Brian Geyser, Chief Clinical Officer, Maplewood Senior Living
LocaliQ
Marketing growth platform designed to maximize the effectiveness of cross-channel campaigns and make the most of any size budget.
Renee Collins, Strategic Account Executive, LocaliQ
Megan Ulrich, VP Marketing & Business Development, Maple Knoll Communities
---
SinguLab
Turn-key onsite lab and medication management services driving clinical improvement.
Jason Fisher, EVP, SinguLab
Tina Buckley, Director of Risk Management, Workplace Safety & Health, Americare Senior Living
Apploi
End-to-end recruitment, hiring and onboarding platform that reduces days-to-hire by up to 71%.
Adam Lewis, CEO & Founder, Apploi
Faygee Morganshtern, CEO, People Powered Nursing
Dana Wikstrom, Chief Administrative Officer, Legacy Healthcare
---
GeneIQ Labs
Pharmacogenomic testing is used to create personalized medication management programs, which can reduce fall risks, adverse drug reactions, and costly hospitalizations.
Tariq Adwan, PhD, Chief Scientific Officer
VIA (by Serviam)
A single platform with CRM, applicant tracking system, and integrated contact center to efficiently manage inbound interest and increase conversion.
Jeff Davidson, VP Solutions Engineering, VIA (by Serviam)
Brandi Williamson, VP Sales & Marketing, Experience Senior Living
2:45 - 3:00 PM
Networking Break
3:00 - 4:30 PM
Speed Meetings
These rapid-format meetings are only eight minutes each, connecting you with eight innovative solution partners who can share some fresh insights for your most pressing business challenges. You might even find a valuable new business partner!
"I loved the speed meetings with solution partners because it provided for a very productive and relevant exchange of information and ideas."
Jill Wilson, President & CEO, Otterbein SeniorLife
6:00 - 8:30 PM ▢ Reception & Dinner
Not-Your-Grandma's Garden Party
Forget about tea and crumpets - this evening in the garden features a live glass-blowing demonstration and an electric violinist DJ who could blow the roof off the joint (if we weren't already outside).
8:00 - 8:45 AM ▢ Keynote
Vision 2030: The Future of Senior Care
With deep experience in medicine, research, policy and media, Dr. Vin Gupta will impart his captivating vision of how science, technology and product development are destined to transform the way you care for your residents - and how you need to start establishing your role in the evolving healthcare industry.
About Our Keynoter
Vin Gupta, MD
CMO, New Products
Amazon
A Harvard-trained pulmonologist, Dr. Vin Gupta hails from a rich and diverse background in healthcare, including the CDC, WHO, MIT, Department of State, IHME, and as a Major in the United States Air Force Reserve Medical Corps. He has lectured, consulted and taught at leading institutions from Apple Inc. to The World Bank, and is a regular contributor to national media outlets such as NBC News, The New York Times and CNN New Day.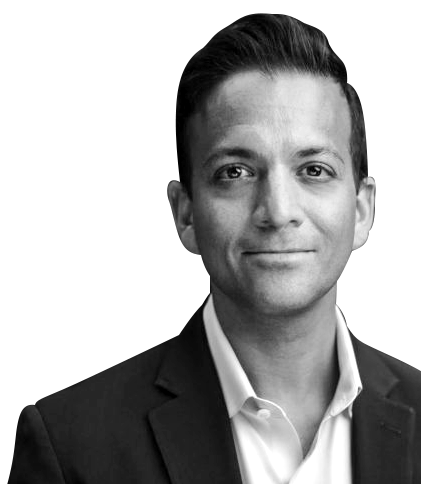 8:45 - 9:40 AM ▢ General Session
Pioneering Next-Level Care Coordination
Three cutting-edge care-coordination models – a partnership with a physician group; a partnership with a payer; and an operator-turned-payer – discuss what it means to create value for vital stakeholders (ie, MA plans; ACOs; and health systems) and how this translates into an upside for the senior living operator.
►

Tim Craig, SVP, Senior Living 100
►

Mike Bingham, SVP Optage & Health Care Initiatives, Presbyterian Homes & Services
►

Larry Gumina, President & CEO, Ohio Living
►

Jim Lydiard, Chief Strategy Officer, HarmonyCares (formerly USMM)
9:40 - 10:25 AM
Networking Break
10:25 - 11:25 AM ▢ General Session
New Frontiers in Healthcare
Operators share explorations in the expansion of health care in senior living, including home care, behavioral health, PACE and health system partnerships.
Viva Bene
Integrating value-based care in an active adult community.
Laurie Schultz, Principal & Co-Founder, Avenue Development
Christian Horizons
Developing a PACE program (Program of All-Inclusive Care for the Elderly) to target the dual eligible population through a fully capitated model.
Jennifer Knecht, Chief Sales & Marketing Officer
Generations
Creating partnerships to enhance healthcare and address social determinants of health.
Chip Gabriel, Executive Chairman
Hebrew Senior Care
Expanding behavioral health services to residents through a behavioral health hospital and geri-psych services.
Denise Peterson, President & CEO
Lifespark Senior Living
Delivering holistic resident healthcare through value-based partnerships.
Molly Toulouse, SVP
11:25 - 11:45 AM ▢ General Session
Seven Questions to Move Senior Living Forward: A Conversation with Argentum CEO James Balda
With the end of the PHE in sight, we sit down with Argentum CEO James Balda to take account of the state of senior living and come to a consensus on what our collective priorities should be going forward – from advocacy to image overhaul.
►

James Balda, President & CEO, Argentum
►

Tim Craig, SVP, Senior Living 100
11:45 AM - 12:45 PM
Lunch
12:45 - 2:15 PM ▢ General Session
70 Million Reasons "Wellness" Must Be on Your Radar
Much more than a feel-good marketing message, the new "wellness" is about operationalizing healthy living to the point that it defines the very community. In creating our future vision for 2030, we see wellness as a business model, and acknowledge the path to get there is unchartered. So we'll hear from three leaders who have built communities around wellness, are defining their brand in wellness, and are blazing new trails in capturing revenue and upside from their wellness business.

Part 1: The Business Case
►

Colin Milner, CEO, International Council on Active Aging

Part 2: The Wellness Revolution
►

Brian Geyser, Chief Clinical Officer, Inspīr
►

Dan Lavender, CEO, Moorings Park
►

Lynne Katzmann, PhD, Founder & CEO, Juniper Communities
2:30 - 5:30 PM
Excursions
► Private Cabanas
► Olde Naples Bicycle Tour
► Pick-Up Pickleball
► Paella & Sangria Cooking Class
6:30 - 9:00 PM ▢ Reception & Dinner
Casino Night
Feeling lucky? We bet you'll win a prize or two during this laidback evening of casino games and conversations. Recommended attire: your most convincing poker face.
7:30 - 9:00 AM
Farewell Breakfast